The Lax Man
BEWARE!!!!!!
This is The Laxman's Adventure Page
and each month or so we will be posting his adventures .
These will be in the form of gossip, innuendo,sarcasm ,wit, sour grapes, moaning and bitchin' .
You name it The Laxman will be in attendance .
If you have any contributions please e-mail him
Queenstown New Zealand here we come!!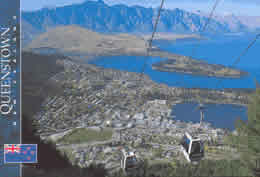 Next location for the Paradiselax Tournament Queenstown New Zealand!!
What do you think?
E-mail me and let me know